Previously seen 2023 KEYNOTE SPEAKERS
Bill McCoy
SVP of Operations,
Riverstone Logistics
SVP of Operations for one of the fastest growing Last Mile companies in the US. 20+ years of experience in Supply Chain leadership with the last 6 years focused on direct-to-consumer fulfillment in the big & bulky space. Recently led DTC strategy and execution for Electrolux and Masterbrand through integration between Sales & Marketing, IT and Logistics.
Tim Lowe
Lowes Foods, LLC
Tim has over 30 years of broad retail experience and currently serves as the Head of Alex Lee Retail/President of Lowes Foods, LLC. Tim previously served as Executive Vice-President, Merchandising for Supervalu. He also held the position of Senior Vice-President of Operations, Senior Vice-President of Merchandising as well as President of Shoppers Food. Prior to SuperValu Tim's broad career also included time in General Merchandise including positions with companies such as Wal-Mart and Meijer. He is a graduate of the University of Houston where he graduated with a B.S. in Pharmacy.
Christina Daves
PR Strategist
Having no resources for advertising or hiring a PR firm, Christina taught herself everything she could about generating her own publicity. She has personally appeared in over 1000 local and national media outlets including: The Steve Harvey Show, Dr. Oz, The TODAY Show, local affiliates of NBC, ABC, CBS, and FOX, magazines such as, Forbes, Success and Entrepreneur, Sirius XM Radio, The Washington Post, and many more. She is regularly featured on Good Morning Washington. As a result of this success, she launched PR for Anyone® to help other small business owners have similar success. She takes people who are their industry's best kept secret from Established to Known™. Together with her clients, Christina has over 1 billion views and over $100 Million in sales from free publicity.
Previously seen 2023 Panelists
Andrew Pace
GDC Building for Health
Andrew Pace is the founder of GDC/Building For Health, which is the oldest healthy building retail and distribution company in the United States. He is a worldwide expert on green and healthy building products and services customers and contractors from around the globe. Just recently, Pace launched Pace-Pak, a 100% recycled and 100% biodegradable void fill to replace styrofoam peanuts and plastic bags in the packaging process.
Eric Topp
Amazon Web Services
Eric M. Topp has 30+ years of experience in the Transportation & Logistics space leading Operations, IT Transformations, and Sales/Business Development. He worked for the U.S. Army, IBM, a startup in Silicon Valley that was acquired by Cubic, APL (CMA/CGM), Bollore Logistics, Crowley, and Longbow Advantage (WMS/LMS/TMS) before joining AWS as the Head, Worldwide Solutions/BD for Transportation & Logistics. Eric travelled extensively for his previous roles working/living in Europe, Africa, Middle East, and Asia Pacific. He attended the University of Tennessee (B.S., Transportation & Logistics) and the Pennsylvania State University (M.B.A., Supply Chain/Digital Transformation).
Karen Betancourt
Formerly with Cardinal Health
Karen Betancourt is the Vice President, Enterprise Logistics for Cardinal Health, managing logistics and transportation across the Pharmaceutical, Medical and Manufacturing pillars. She joined Cardinal from Walmart where she spent 18 months launching and building out their sort center network and leading teams in eCommerce transportation. Prior to Walmart, she spent 6.5 years at Amazon in a variety of roles. After launching both manual and robotic fulfillment locations, she moved into Amazon Transportation Services where she ran a large sortation center in Southern California and spent two years leading Amazon's strategic transportation programs in both North America and Europe. Prior to joining Amazon, Karen spent 6 years in a variety of roles including marketing and customer experience at an industrial supply company and five years in various roles in retail management. Karen received a Bachelor of Science in Operations Management from the Georgia Institute of Technology and a Professional Master of Business Administration from Georgia State University's Robinson College of Business.
Pablo Cussatti
C.H. Guenther & Son
With 30 years of Operations experience in the Food Industry with a proven track record of improving Safety, Quality, Service and Cost performance. Currently the Chief Operations Officer for CH Guenther, a large food service Bakery Operations, with 27 manufacturing locations globally. Previously the Global Chief Supply Chain Officer for Godiva Chocolatier, and has held large Operations roles with Pepsi, Dean Foods, Pinnacle Foods and Ventura Foods.
Dan McInerney
Johnstone Supply
Johnstone Supply is a wholesale distributor serving professional HVACR contractors. Dan McInerney is an experienced Customer Service focused Supply Chain Executive with 30+ years of leading teams through growth improving service and capacity to effectively meet customer needs. Career highlights include consulting to private equity, VP of Distribution & Customer Service at DiversiTech, VP of Distribution & Logistics at HD Supply Facilities Maintenance, DC Manager at Home Depot. Dan has a Masters in Business Administration and Bachelor of Science in Mechanical Engineering from the Illinois Institute of Technology.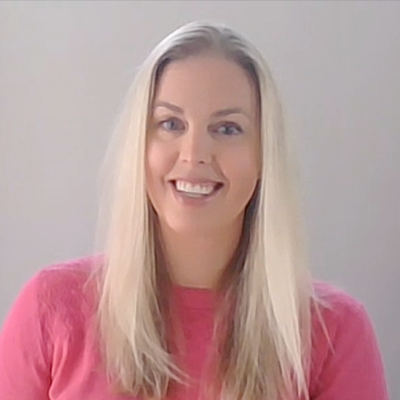 Sarah Clang
Senior Director of Logistics
at RG Barry
Sarah Clang is a Senior Director of Logistics and Distribution at RG Barry Corporation, comprised of Dearfoams, Baggallini, Columbus Product Group and Planet A brands.
Sarah has over 15 years' experience in the footwear industry. She currently oversees logistics, distribution, trade, social, and customer compliance. The brands focus on function, fashion, and sustainability. RG Barry Brands have seen remarkable growth and Dearfoams is the #1 slipper brand in the world. Prior to RG Barry, Sarah previously worked on the Rockport carve out from Reebok; and the acquisition of Reef Brands from VF Corporation. In her career, she has transitioned in and out of over a dozen warehouses in 6 countries. She has also led teams located in Portugal, China, Korea, and Canada. She believes in strong partnerships and credits that to her success.
Rick DiMaio
Ace Hardware, Senior Vice President, Supply Chain
Rick DiMaio joined Ace in October 2022 as Senior Vice President, Supply Chain, to lead Ace's distribution, RSC traffic, and Corporate engineering operations.
Prior to joining Ace, Rick served as Senior Vice President of Supply Chain Operations at The ODP Corporation (formerly Office Depot), where he had worked since 2012 in various leadership positions. In this role, Rick was responsible for Transportation, International Operations, Call Center Operations, Inventory Management, Network Design and Strategy, Real Estate, and Forecasting. Earlier in his career, Rick served as Vice President of Logistics Operations and President of Sears Logistics Services at Sears Holdings., where he led a team of 300+ managers and an additional 5,500 hourly associates across 40 distribution centers while also leading Industrial Engineering, Construction, and Maintenance functions for the supply chain.
Chris Sultemeier
EVP Logistics (Retired), Walmart Stores, Inc.
Chris retired from Walmart in April of 2017 after a 28 year career with the Retailer. Chris spent the majority of his time in the Supply Chain Division while serving as the EVP of Logistics and CEO of Walmart Transportation, LLC for the last 6 years of his career.
During his tenure, Chris had a chance to see the company grow from $25B to almost $500B, the introduction of food to the offering and the start of the Online Business. During his time, the logistic network grew from 15 buildings to over 200 and the number of associates in the division grew from 12,000 to over 100,000 in the US and almost 40,000 internationally. The Walmart Logistics Division was continually recognized as the premier retail logistics organization and the Walmart Private Fleet recognized as the best in the industry.
Chris has served on the Boards of the Fellowship of Christian Athletes for Northwest Arkansas and the University of Arkansas Supply Chain Center where he was Chairman for a number of years. He has served on the Board of Duke Realty (DRE), and currently serves on the board of Yellow Freight (YELL) and Logistics Innovation Technologies (LITTU) and several private companies including Platform Science. Chris also teaches in the Transportation and Supply Chain Masters Program at MIT and serves as an Operating Partner for NewRoad Capital.
Chris graduated from the US Military Academy at West Point with a degree in Mechanical Engineering in 1984. After graduation, he completed the Engineering Officer Basic Course and Army Airborne and Ranger Schools. Chris served as a Combat Engineer Officer with the 1st Engineer Battalion, 1st Infantry Division.
Previously seen 2023 Moderators
Chris Adderton
Senior Vice President, CSCMP
Focused, dynamic Management Executive, with an aggressive record of results in organizational development, business development, sales and profitability growth.
Specialties:
Versatile, top-level executive manager accomplished in organizational development, change management, technology implementation, resource management and mergers/acquisitions.
Management expertise in customer segmentation, sales force development, trade promotion management and sales and operations planning
Enterprise experience in SAP implementation of the order to cash, deduction and cash application process.
Helen Atkinson
Managing Editor, SupplyChainBrain
Helen Atkinson has been writing about logistics and supply chain issues since 1991. After a stint with various shipping publications in the UK, she moved to New York City to join the editorial staff of The Journal of Commerce, where she implemented the Logistics Technology beat. She is now Senior Editor at SupplyChainBrain, operating out of upstate New York. She is also the literary executor of her great-aunt, Rebecca West.
Bob Bowman
Editor-in-Chief of SupplyChainBrain
Bob Bowman is Editor-in-Chief of SupplyChainBrain, the website and magazine devoted to senior-level executives with responsibility for supply chain management, logistics, technology and international trade. He hosts and produces the weekly SupplyChainBrain podcast, as well as appearing in numerous executive briefing videos. He is also a frequent speaker at industry events, and a published author.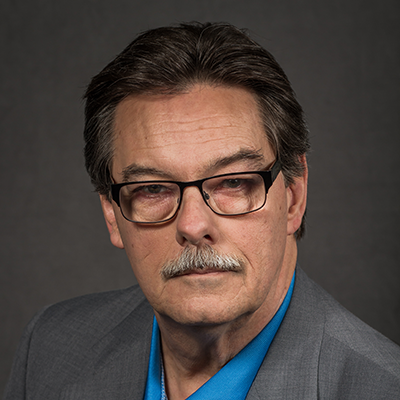 Russell W. Goodman
Senior Editor of SupplyChainBrain
Russell W. Goodman is senior editor of SupplyChainBrain. Goodman previously directed
editorial coverage for two leading international commerce magazines, Foreign Trade and International Business. Goodman was managing editor of the Journal of Defense & Diplomacy, a Washington-based bimonthly that reported on and interpreted the interplay between security and political issues. From Washington, Goodman, as editor-in-chief of Middle East Insight magazine, directed coverage of business and political affairs in that critical part of the world. He also developed and edited Eastern Europe Law Week, a newsletter that covered legal reform in post-Soviet Europe.